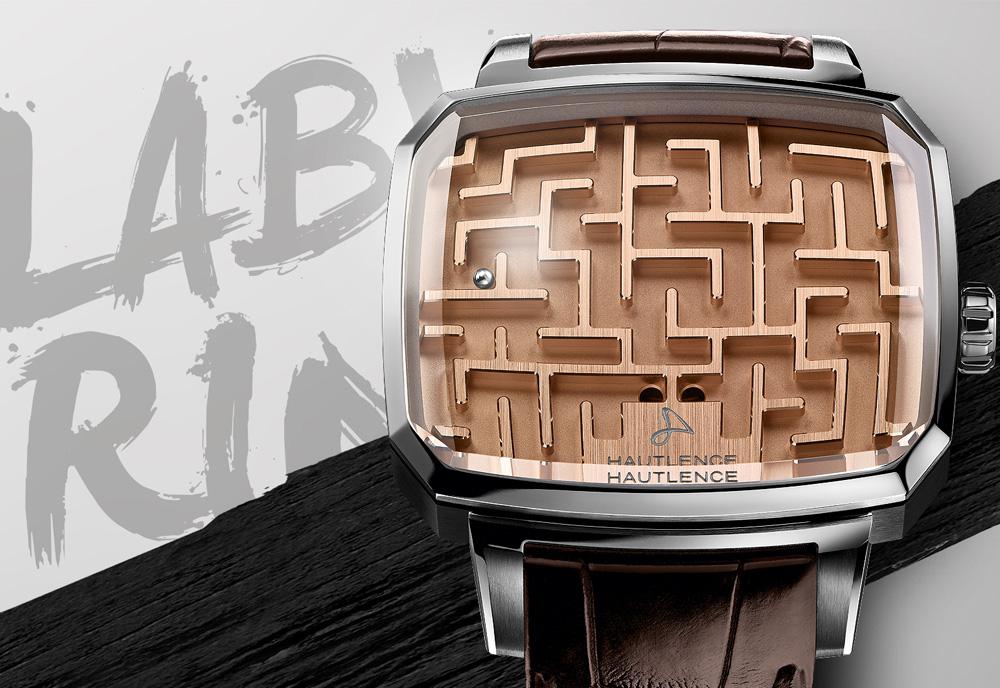 The Future of Watches is Fluid: Or Why my Watch is His Watch
I have always been fascinated by the types of watches traditionally made for woman. Besides the obvious smaller dials there is a statement that the watchmaker has styled it in a way that would be a appealing to woman.

Words by Johanna Moyano
His (most likely) version of a woman's watch. Pink dial? Yes! Flowers? Why not? Baby diamonds delicately surrounding the case? Check! Some brands have been bold enough to throw us a few complications and even, if we are lucky, a PVD or black patent leather strap. Cause we are 'such rebels' I'm sure.
Good intentions. Well we all know what path is paved with good intentions. I have no doubt that the standard woman's watch case measuring 26-29mm and mini watches (an adorable 23-25mm) have an audience. No one sells or creates anything of value without some track record of assured returns.
This is not against the "traditional" woman's watch. This is an ode or serenade to the future of the fluid watch. The future where I get the immense pleasure of seeing men wearing "women's watches" in international mens campaigns.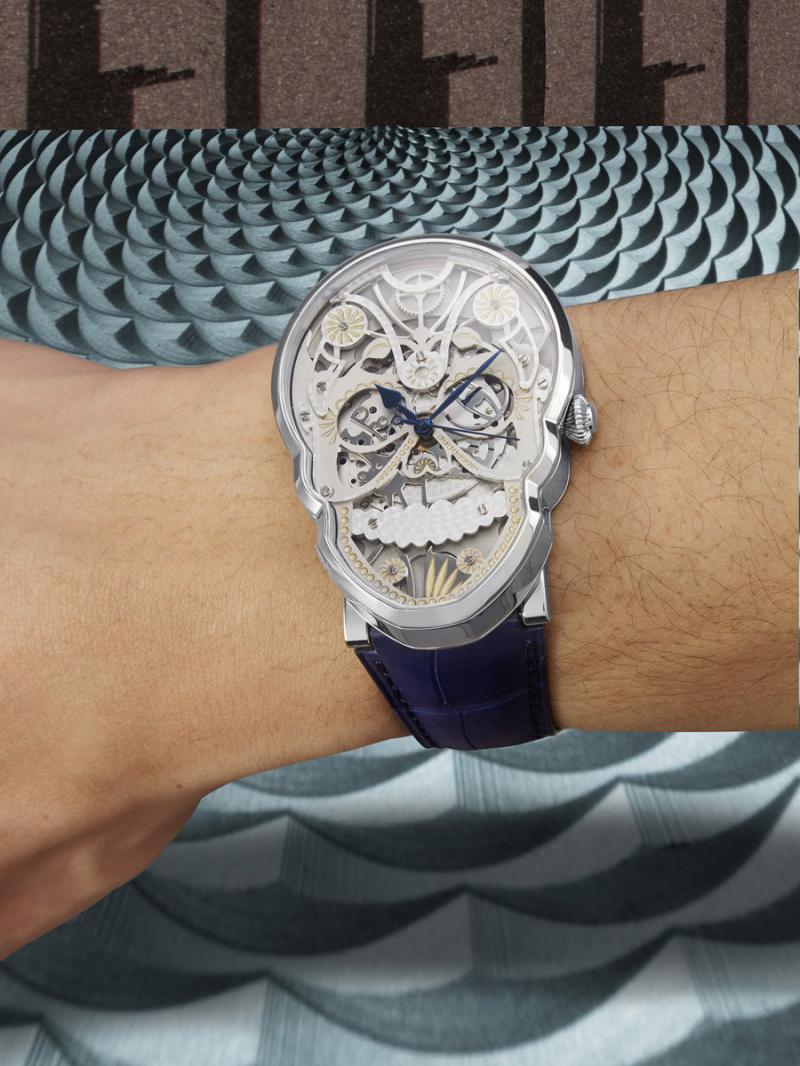 Not just the odd fashion blogger or KetoSavvy, Millenial or, as is the case with Fiona Kruger @Fionakruger (https://www.fionakrugertimepieces.com/) an uber cool independent watchmaker.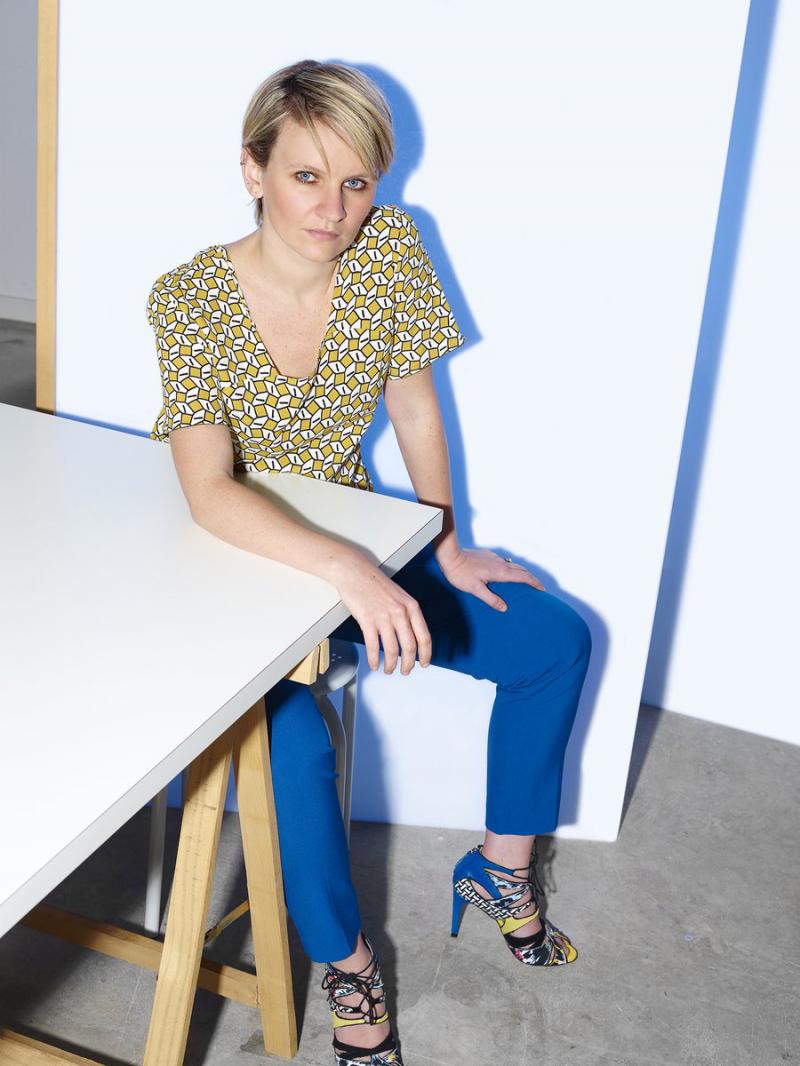 Her pieces are fluid, not aimed at men or woman and based on the Mexican themed "Dia de los Muertos". I'm a fan. The fact that she's an independent female watchmaker only made me that much more of a fan, the fact that she doesn't distinguish herself as a female watchmaker makes her a perfect example.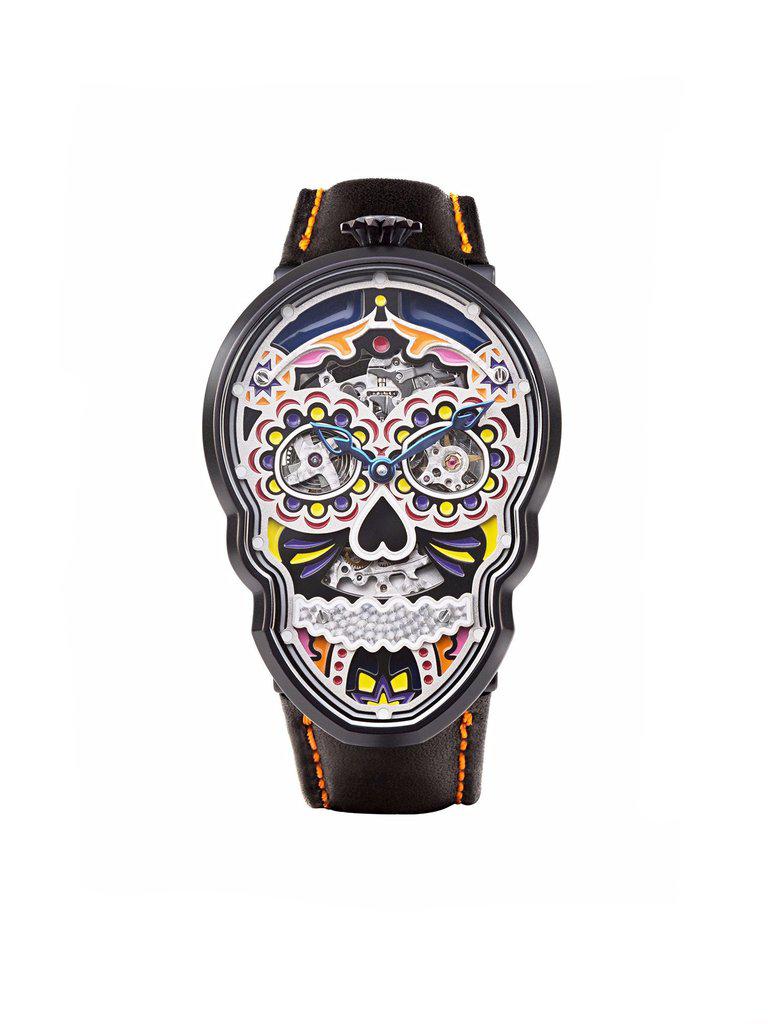 Here is a great campaign. A woman goes into her bedroom and opens up her watch-winder and inside is a few pieces, some are hers some are her husbands and she grabs one and effortlessly puts it on. Her husband walks in and shouts out to his wife "Hon, I'm going to wear your A. Lange today and she grins and asks him, which one?"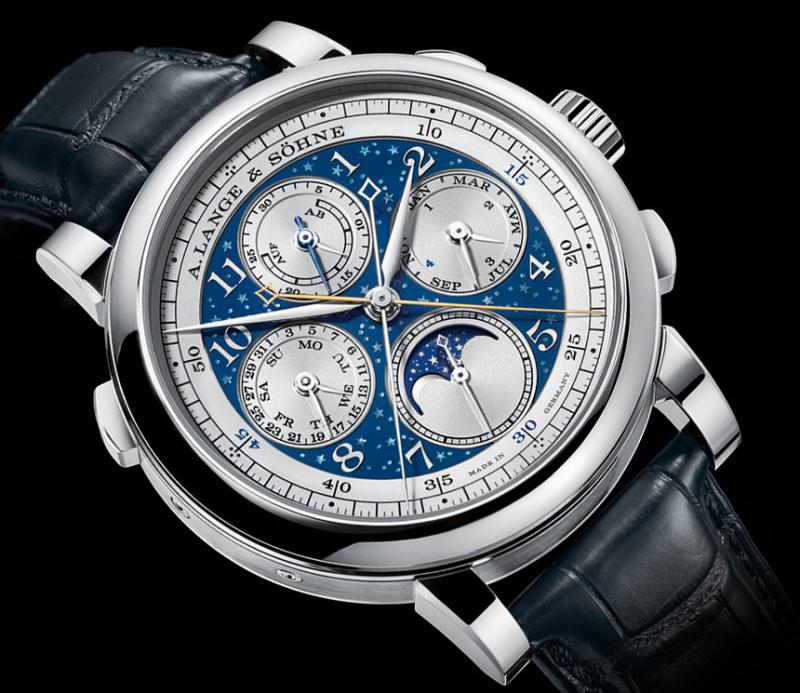 Boom. I wear his, he wears mine, I have my delicate jeweled pieces, he has his version of a special edition, high complication (car linked) watch. We overlap sometimes and we don't others. Personal taste, quirks and niche love affairs encouraged. Hautlence can do no wrong for me, they take wearable tounge and cheek approach with an adequate dose of  high watchmaking to a comically delicious level. Too bad I need two wrists to properly wear them. And yes I am mostly referring to their "talking pieces' still, I'm making a point here.
The boyfriend is an H.Moser fanatic. The dials are notoriously impossible to photograph. In real life she'll take your money and run, thats how gorgeous they are. Yes, I just called H. Moser a she. Not a flower between them.
No one is stopping me from buying a men's watch. No security guard is body slamming me for walking away with a Royal Oak or purchasing a Nautilus. Although to be honest I could probably take them on, I'm quick like a ferret. 
If only the boys watch club would stop encouraging me to stay in my mother of pearl, twinkly lane or over hype my traditionally male choice  (I don't need to be in a race car with leather boots on either) can I live?
I'll take my Overseas as is, please, adjust the straps I'll pick it up after yoga, before I grab a burger and just in time for "The Walking Dead". Boxes are for watches.
N.B. All images are from www.alange-soehne.com and www.hautlence.com
---