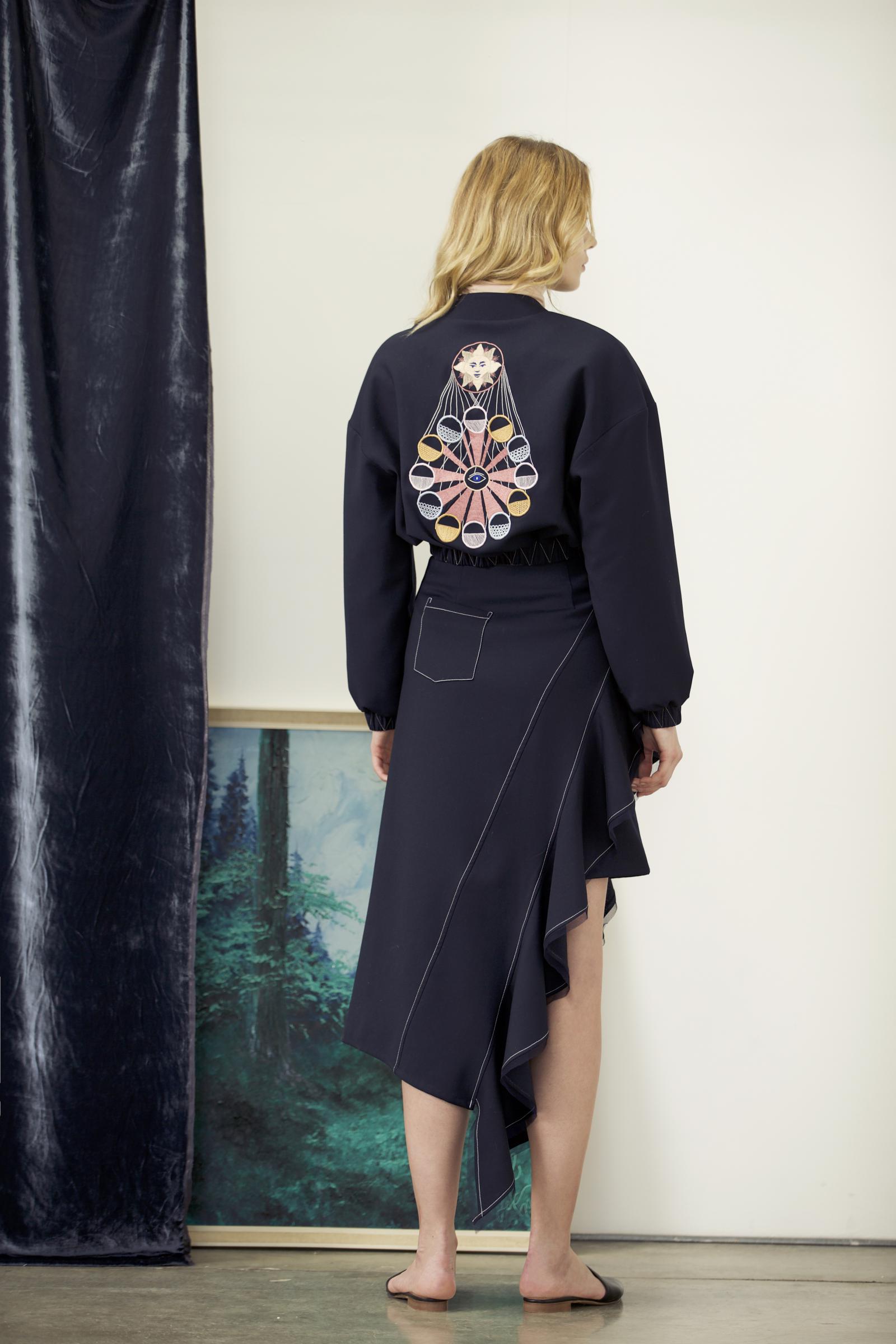 Tribal Spirit
BEDOUIN is a contemporary ready-to-wear label that aspires to create flattering, easy-to-wear collections for a growing international tribe of women, with a confident, spontaneous and unique style. Apriori.Life talks to Andraya Farrag, the founder and a creative mind behind the brand, about her way to fashion and a vision of modern styles.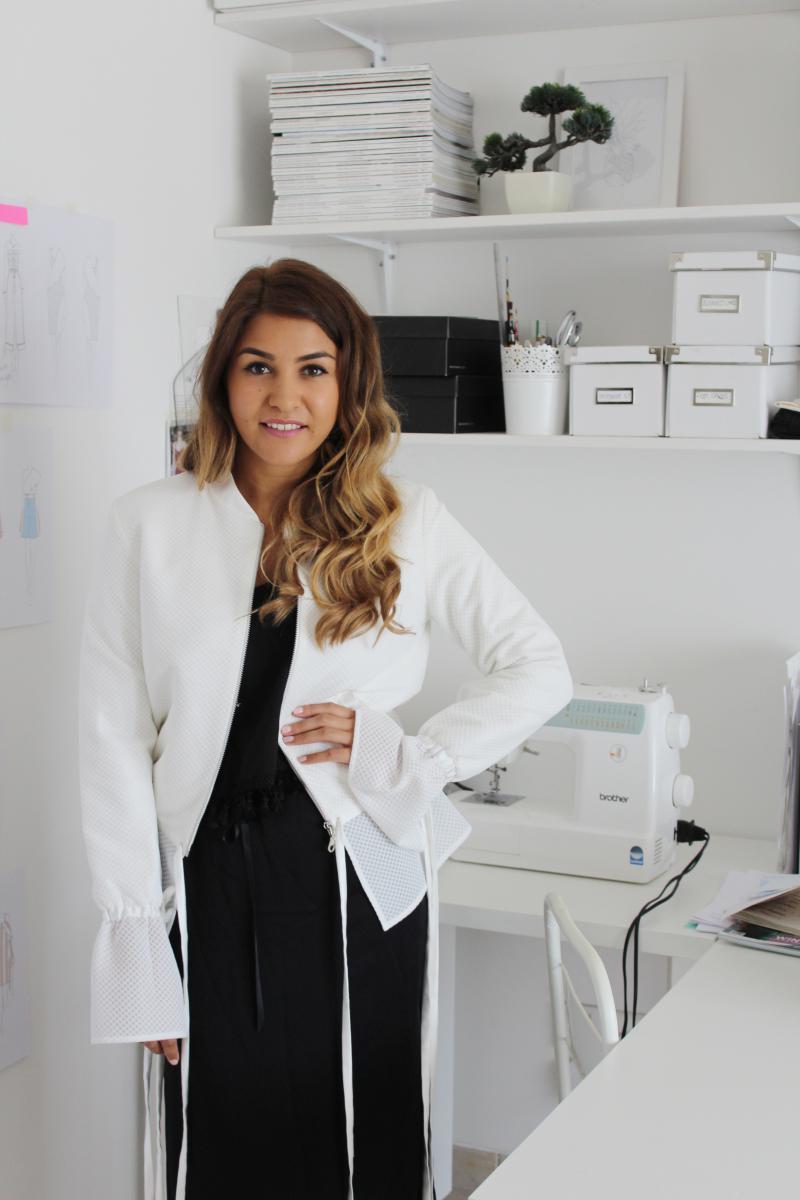 Аndraya Farrag, born and raised in Bristol, in the United Kingdom, to an Egyptian Father and British Mother. Andraya spent several years in Dubai before she moved to London in 2007, to further her education. The time came and BEDOUIN was born.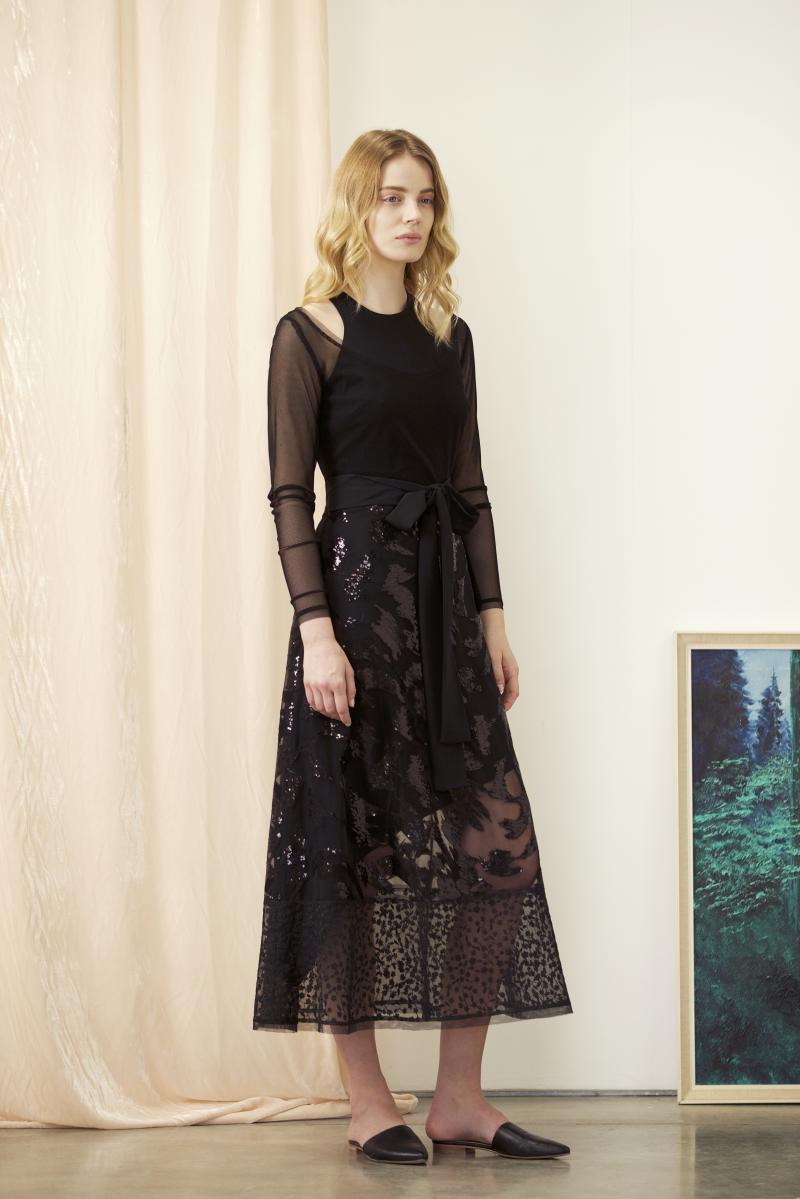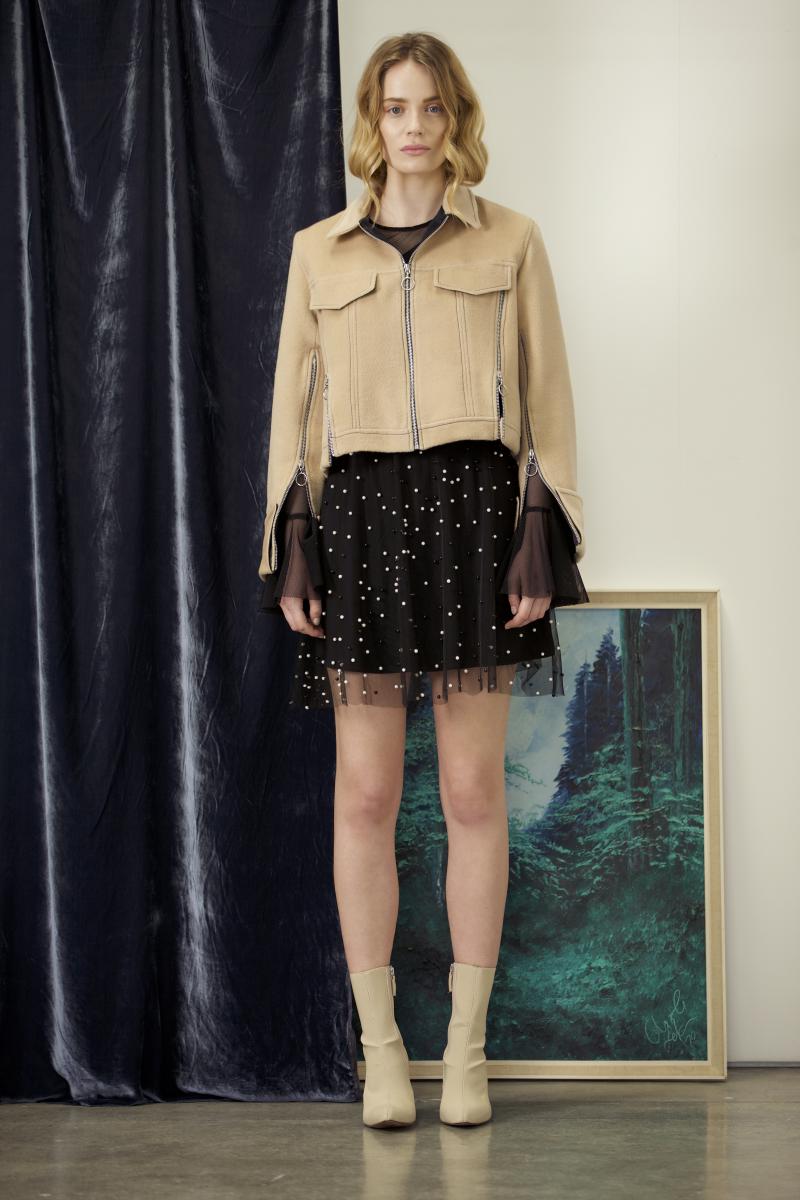 Dear Andraya, when and why you've decided to establish your own fashion brand?
After graduating in 2014 from Central Saint Martins, I got the privilege of working with Matthew Williamson in London, Marchesa & Edun in New York. It was after I spent time in Bangalore, India, managing relationships between the factory production line and the New York based brands that I saw both sides of the production line as well as the ethics involved. Therefore, upon returning to Dubai, I decided to set up and establish my own fashion brand built on ethical principles and fair practices, hence, BEDOUIN Studios was born.
The upcoming SS18 collection will showcase bold, colourful prints exclusive to BEDOUIN, transporting the BEDOUIN tribe to a particular era in Havana.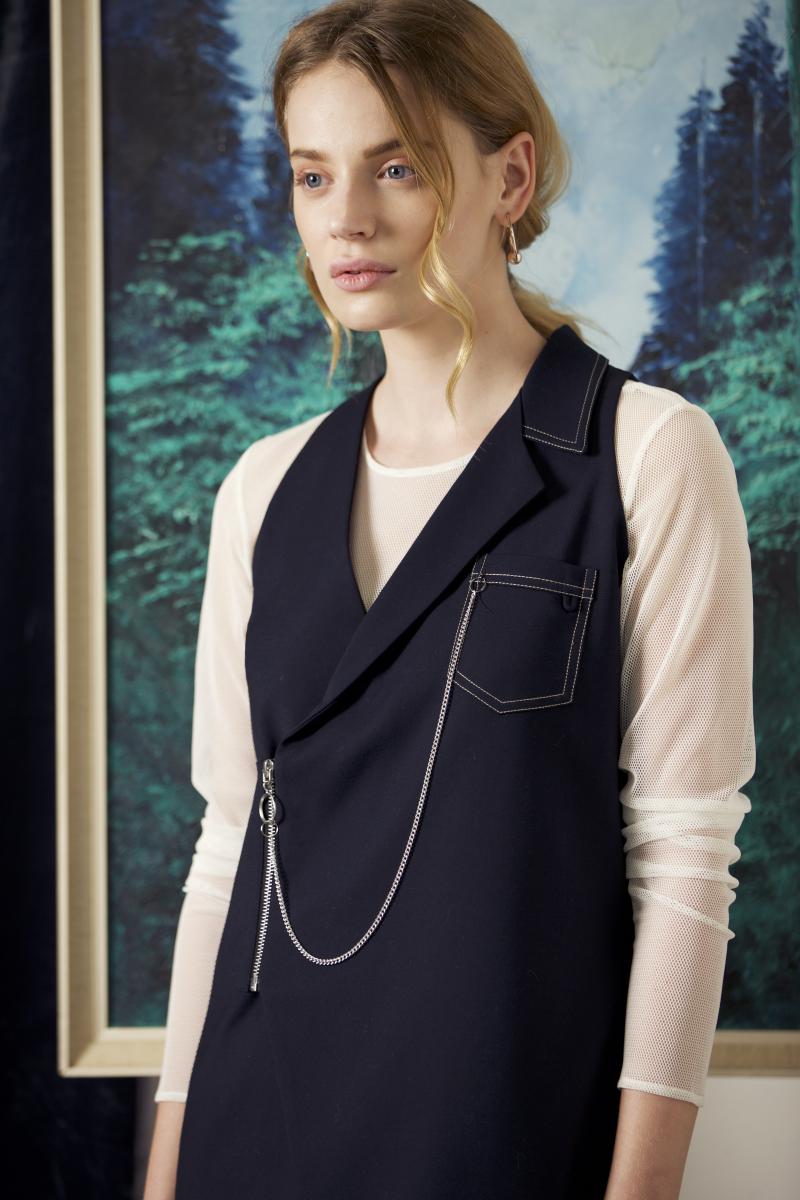 Could you please tell our readers a bit more about the concept and core values of Bedouin Studios?
BEDOUIN provides the contemporary woman with travel friendly luxury, honouring her love for art, culture, and diversity. Each collection is designed with the global, free-spirited woman in mind. Also, as I mentioned previously, BEDOUIN was built on solid foundations of integrity, principles, corporate and social responsibility. Giving back and supporting local businesses and infrastructure is incredibly important to the BEDOUIN philosophy, therefore each collection is hand crafted locally by an established family ran manufacturing team. Quality is extremely important to us therefore I focus on sourcing luxury Italian fabrics, attention to detail and high end finish while maintaining a contemporary price point. By working with local artisans, I am happy and proud that I can contribute towards supporting a successful yet small family business hailing from Pakistan, who have lived in Dubai for more than 30 years. In addition to that, I try to be extremely waste conscious and ensure that all the off-cuts are incorporated into the designs. In line with this, the Spring/Summer 2018 collection will introduce environmentally friendly, bio-organic materials. All the packaging is also sourced locally, manufactured with recycled paper.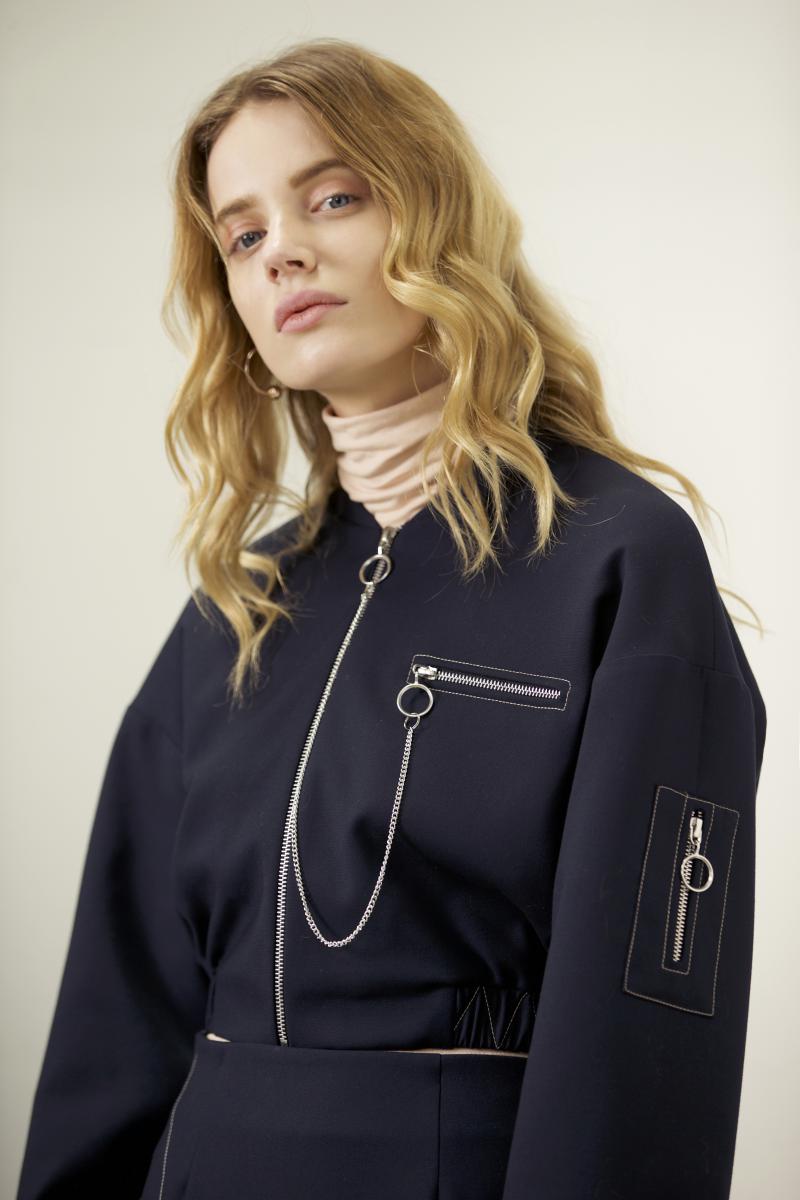 Why the Bedouin tribes in the Middle East became a source of inspiration for you?
BEDOUIN's 'less is more' approach is inspired by the nomadic existence of the Bedouin tribes. Encouraging Style Without Borders, I create clothing that celebrates the essence and independence of nomadic communities not only from the Middle East but across the globe with a fresh and modern twist. Each season is inspired by culture, tradition and diversity, made contemporary for our growing tribe of global independent women. On a deeper level, community and inclusion has always been important to me, therefore I hope to convey that positive message through our collections and our hashtag #thisismytribe.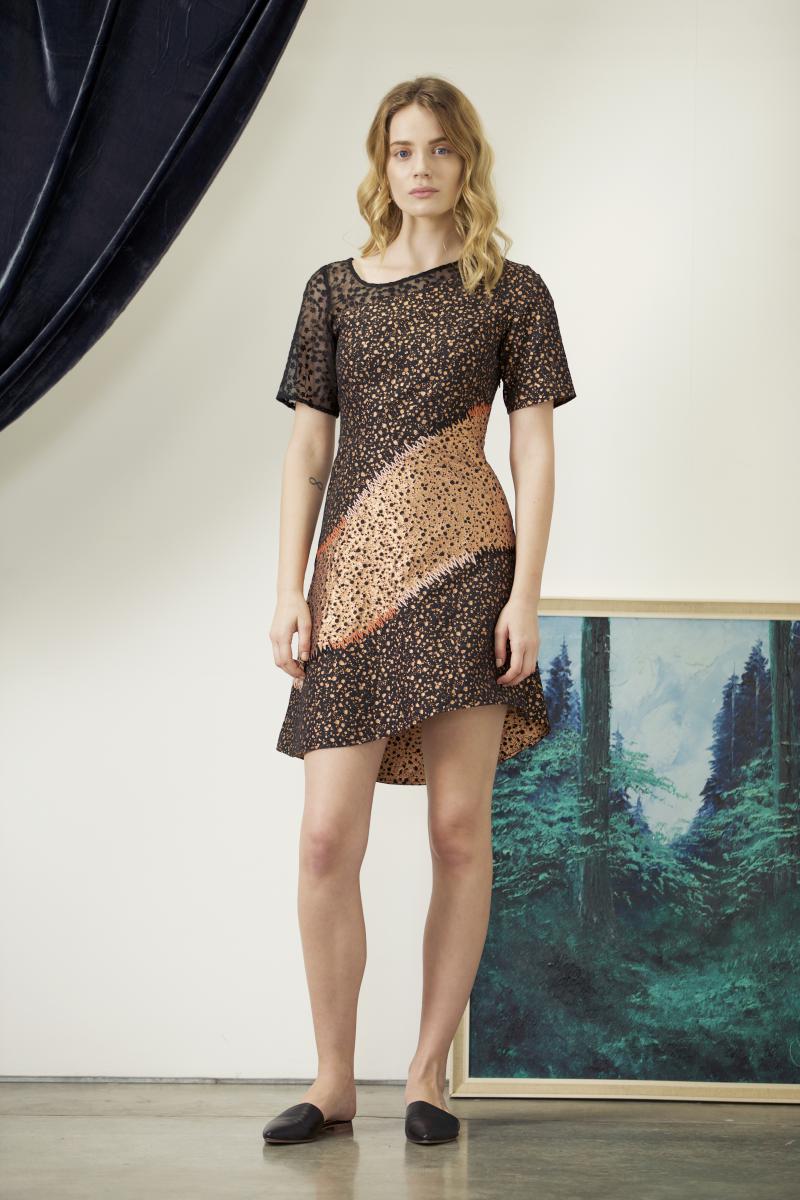 What makes your collections of RTW distinguished?
Designed to live beyond the season, BEDOUIN is timeless yet unique, with each collection blurring the lines between casual and eveningwear and day to night. A hybrid of masculine and feminine appears each season combining loose fit silhouettes with alluring sequins, or clean cuts with a hint of metallic. Versatile, fun and easy-to-wear are the key elements for each collection. I want to be able to give maximum freedom to the wearer to style it as she wants, wear it as she likes and flaunt it when she feels like it.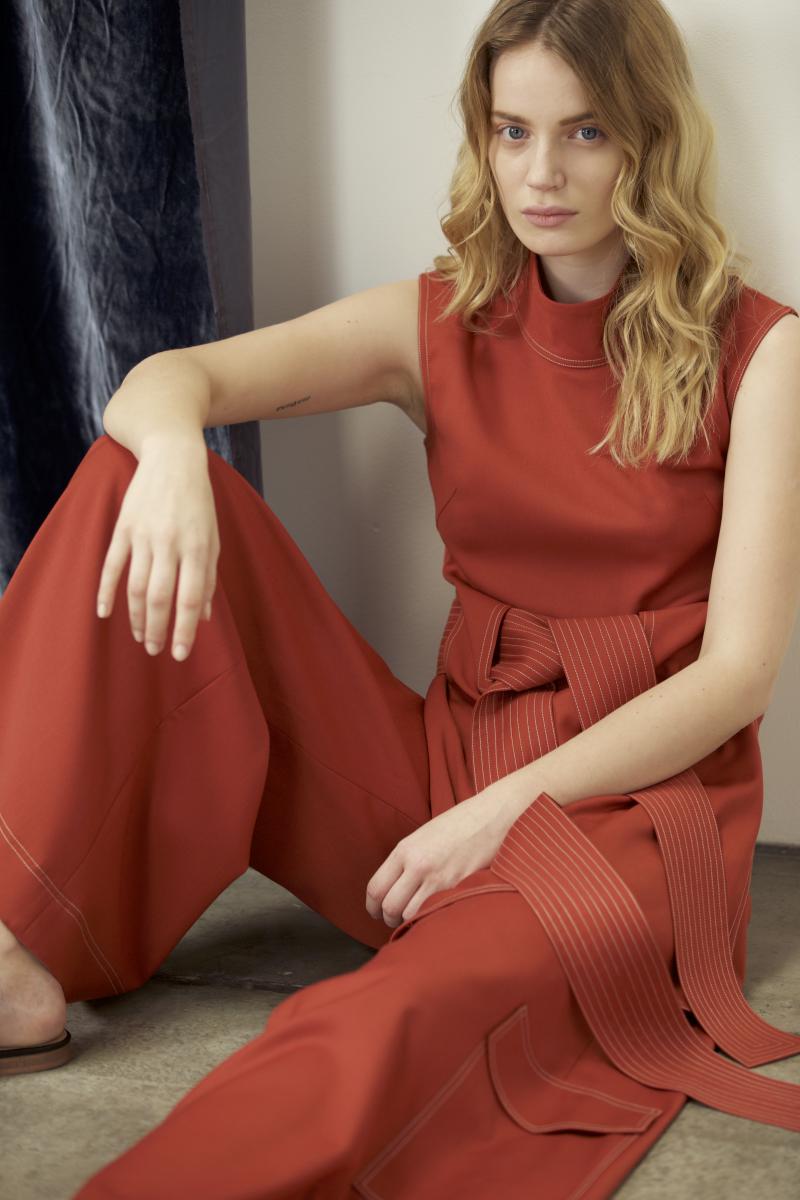 Who are your main clients? How would you describe a modern woman, who chose clothes from Bedouin Studios? Where she is from? What her preferences are?
Just like my collections, the BEDOUIN woman is global, she is a traveller and a free spirit at heart. A spontaneous woman, she is someone who indulges in easy-to-wear items that make a statement, enjoying the combination of BEDOUIN'S versatile silhouettes with statement fabrics. A fun, positive thinking woman she is attracted to items that are creative yet still wearable. With a fast-paced lifestyle, she either looks for pieces that easily transition from morning to evening or statement jackets that can be thrown over her workwear. The BEDOUIN woman can go from day chic to elegant evenings with the same outfit depending on how she accessorizes it.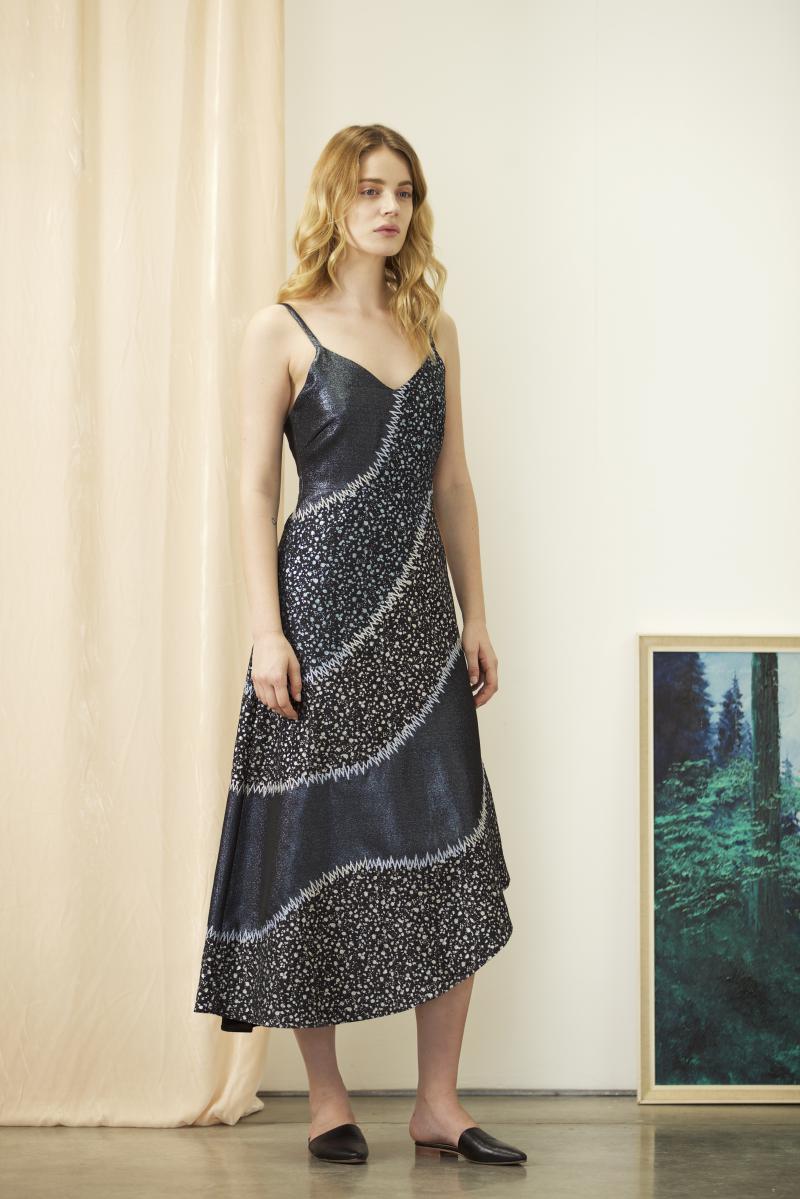 What does a fashion and true feminity mean for you?
Fashion can be interpreted as rigid trends and can sometimes seem overwhelming as every season you feel that you have to change your wardrobe. However, my view of fashion is that it is a way to express yourself and show individuality. Loving yourself and respecting your true self is the most important thing therefore fashion is really about expressing what's on the inside. The same applies for femininity, it is all about how you carry yourself, confidence and a smile! You may see a woman wearing jeans and a bomber jacket but with a genuine smile and a positive spirit she could be the most attractive and feminine woman in the room.
Do you believe that ethnic collections have a long-term future?
The world gets smaller and smaller every day and with the progression of technology sometimes the important things get lost. Culture and ethnicity is so important to maintain therefore I hope that people will always be influenced by the world and be proud of their heritage.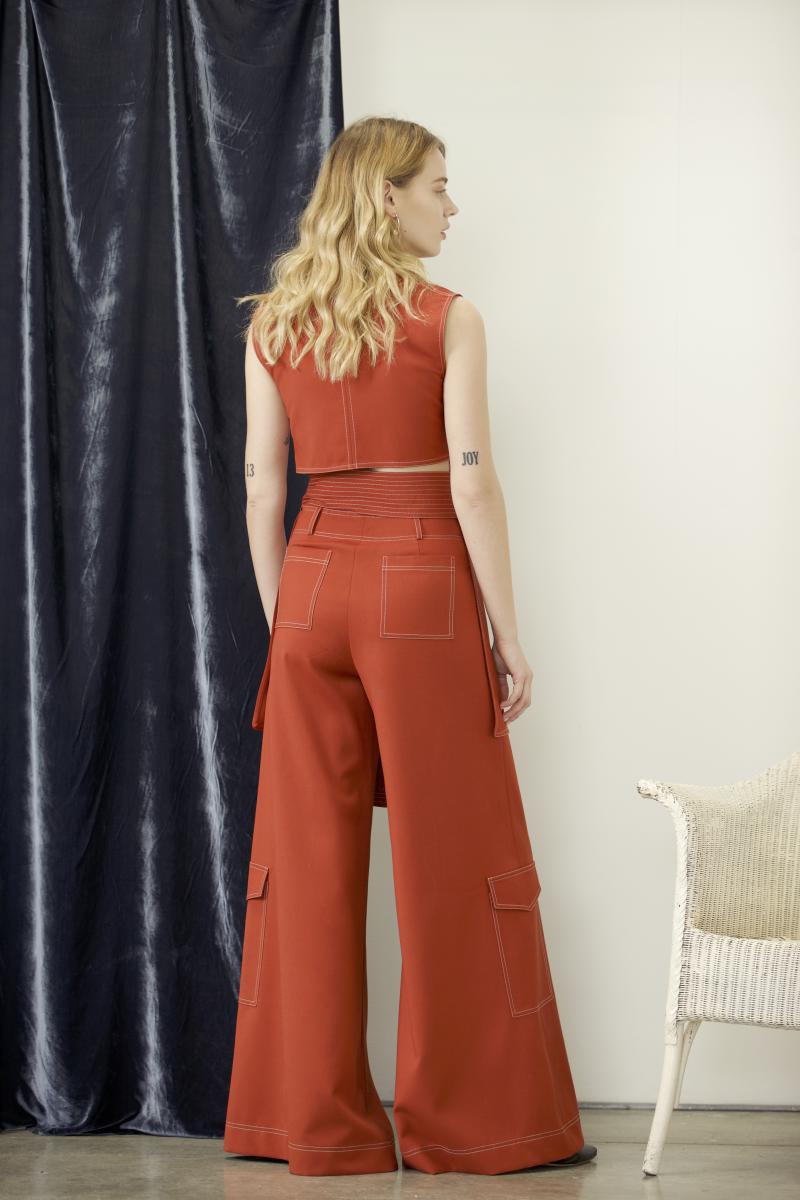 Tell us, please, about your new SS 2018 collection. How the «Bedouin Studios» season will look like?
The upcoming SS18 collection will showcase bold, colourful prints exclusive to BEDOUIN, transporting the BEDOUIN tribe to a particular era in Havana. The brands iconic ruffles and clean tailoring can be seen in this collection too. The collection is ready and we are so excited to share this one! You will see it very soon in the upcoming weeks.
What is the best and the most challenging part of your daily work as a fashion designer?
I love that I can create and do what I love every day. I recently retailed our collection at London Fashion Week Festival and it was amazing getting to see how many women loved the clothes, how they styled it and chatting to them about what they are looking for. One of the most challenging parts has to be the pressure of running your own business, if I have a good day the business excels and if I have a bad day it sometimes suffers. However, it is so important to always be positive and stay excited otherwise it is impossible to be creative and that's the fun part!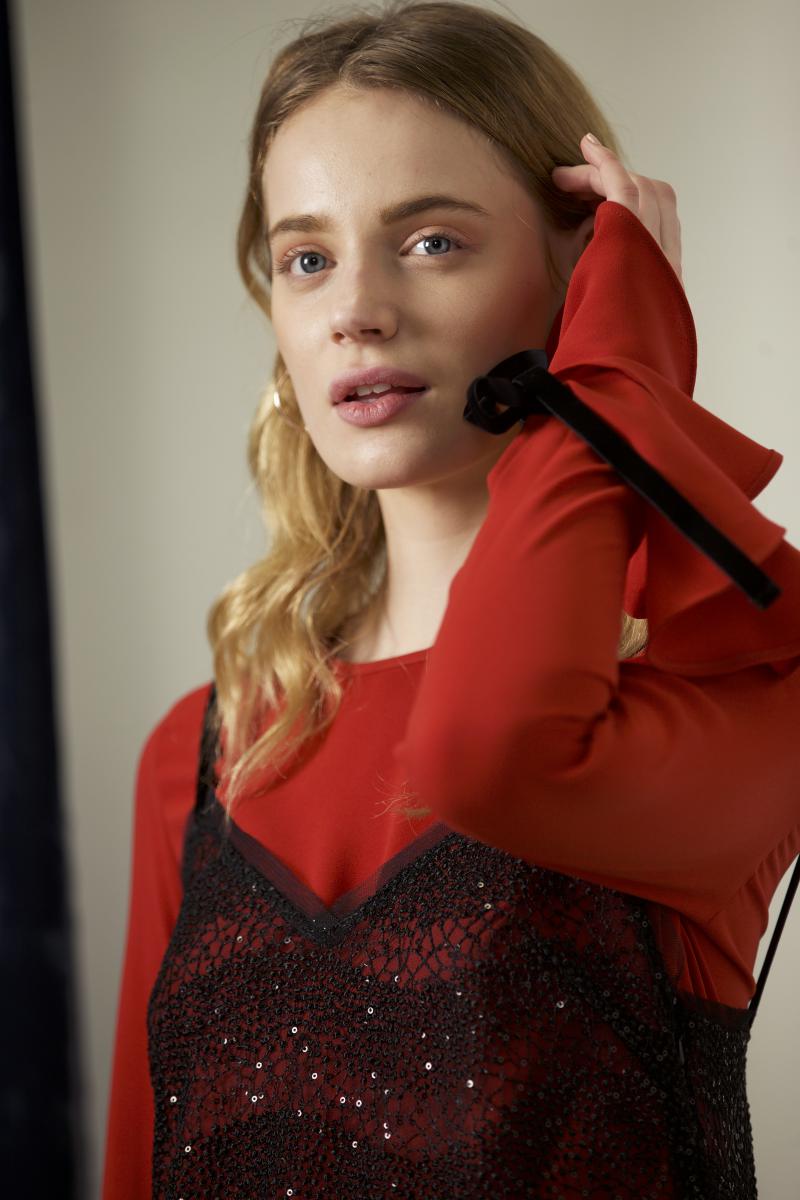 Who is your best advisor and authority, when it comes to the new collection?
I always turn to friends and family for advice when I am designing. It is important to see things from their eyes and helps me put things into perspective. There is not just a single person who helps me be who I am and what I do, being open to ideas, critic as well as encouragement is the key!
Do you have any favorite colors or «signature» materials you prefer to work with from one collection to another?
I try to incorporate a lot of different fabrics and elements each season. Although there are some constants like Jacquards, Silks and Crepes. In terms of elements, I pay special attention to the stitching and tailoring of each and every style. Ruffles would be another element that you will see in every collection in addition to a lot of asymmetrical and edgy cuts.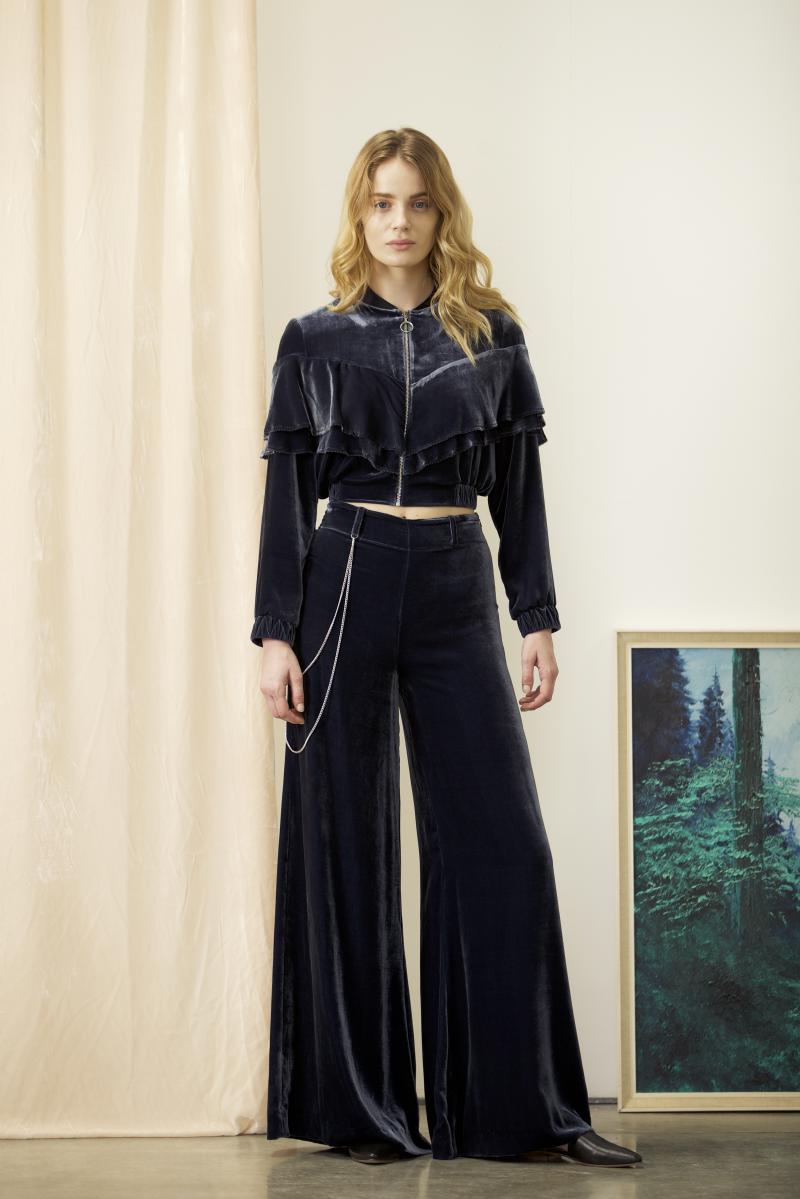 While you are not in the studio, what do you like to do in life?
I'm a big foodie and love to eat out and cook at home! My Bedouin Insta-story is usually a mix of work and food! I also love music, swimming and travel. My dream is to visit Cuba hence the SS18 collection inspiration, and so I have recently started salsa dancing. You can follow my journey at https://www.instagram.com/bedouinstudios/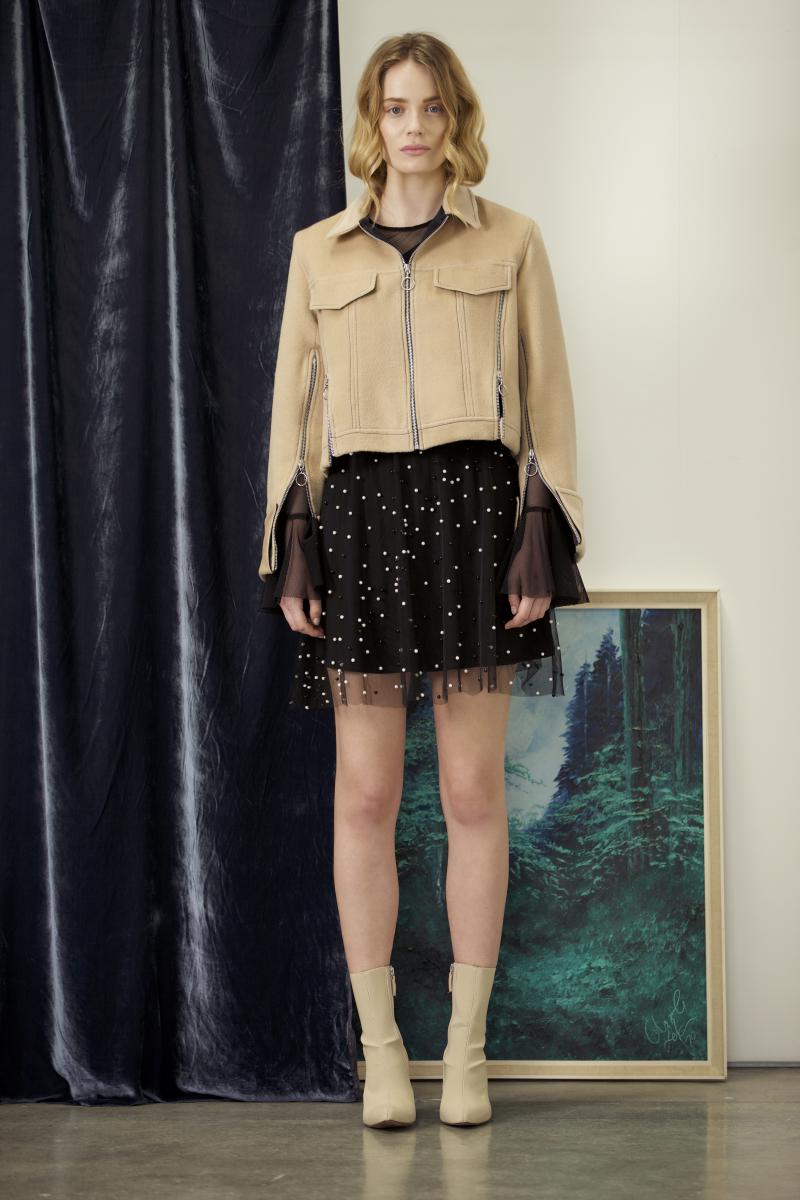 Do you want to develop your brand worldwide?
Absolutely! We have always participated in London and Paris Fashion week showrooms. Being inspired by the world we do hope for BEDOUIN to be available across the globe. We are stocked across the Middle East with SS18 soon to be available on OUNASS.com. We are also stocking in London where our clients love the contemporary silhouette with a Middle Eastern twist. The AW17 collection is now also available to purchase on the website http://www.bedouinstudios.com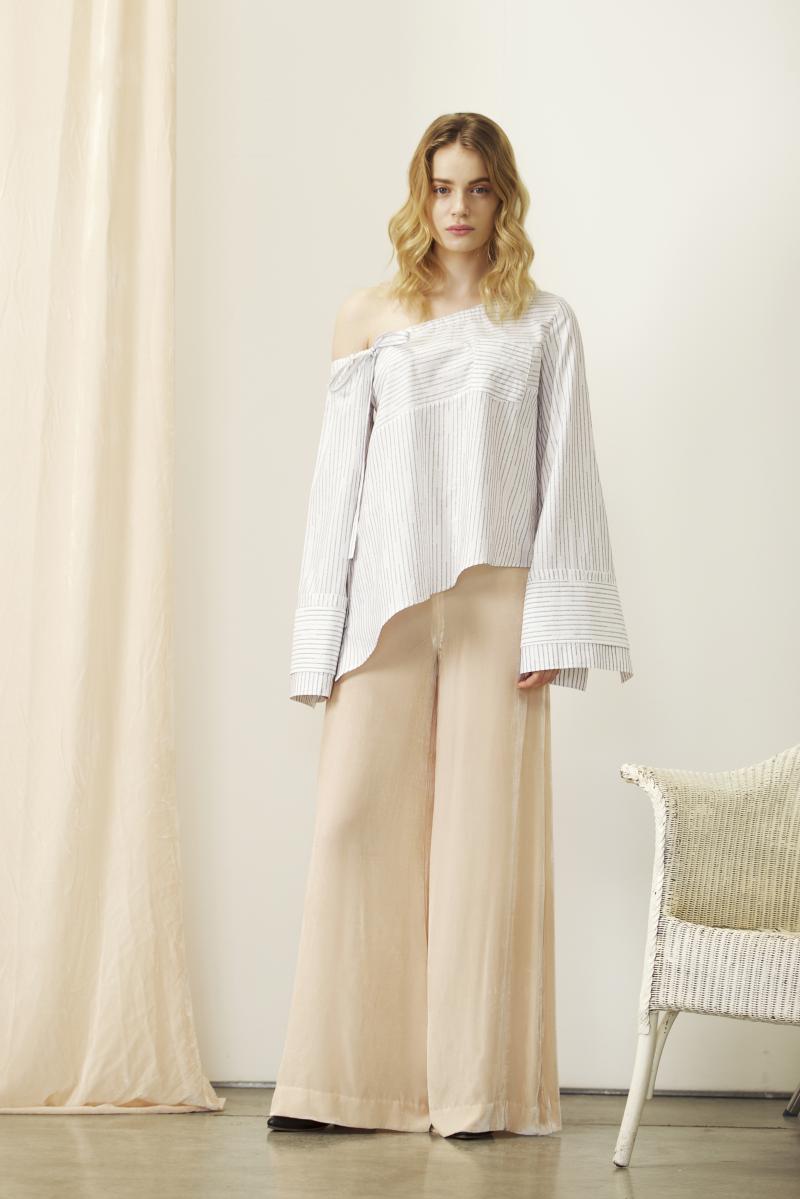 What are the main challenges on this route?
Of course nothing worth doing comes without challenge and I have experienced many along the way both locally and internationally.
How do you want the world to remember you?
Smiling!
---